Sofasco International designs, manufactures and distributes quality, cost effective , RoHS, certified AC blower fans (voltages 115v & 230v) in a wide range of performance characteristics, materials, and functionalities in 120mm. The product line includes high performance matched with quiet, high, medium and low speed AC blowers, including dustproof and waterproof (IP 54 & IP 55), as well as serial blowers for increased airflow in high static pressure enclosures. Optional 3rd wire Signal Rotation Detection, 3rd wire signal frequency generator and thermistor temperature control is available upon request.
Click on the model below for specifications, and Order On-line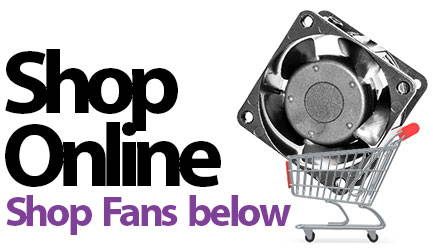 AC blower fans are widely used in homes and commercial places, as well as industrial units, and are more preferred over DC fans. These fans are designed to increase the velocity of air or gas that passes through the impeller. They are suitable in applications which require constant and high air pressure as they help maintain the required speed. Sofasco International is a well-known AC blower fan manufacturer, designer, and distributor. We make RoHS certified and cost effective AC blower fans in a wide range of materials, performance characteristics, and functionalities.

Features of AC Blower Fans by Sofasco
We offer several models of AC blower fans with peculiar features in each of the models. Here are some common features of our AC blowers:
Motor Type: We offer Shaded Pole or Capacitor motor types.
Housing: We offer the following housing patterns:
Spiral Housing of Fiberglass-Reinforced Polycar
Plastic (PC+20% glass fiber) + Metal Piece
Die Casting, Patural, Milled or Black Painted
Impeller: Our impellers are made of:
Glass reinforced thermoplastic
UL 94V-0, Plastic PA- covering glass fiber
Thermoplastic PBT+ Glass Fiber30%
Bearing: We offer two types of bearings- Ball or Sleeve for our AC blower fans.
Termination: T-Terminal type or W-Lead wire are the types of terminals in our AC blowers.
Operating Temperature: For the ball type, the operating temperature range is from -20℃ to +70℃, and for the sleeve type it is from -10℃ to +55℃.
Operation Voltage Range: The operating voltage range for these AC blowers is 103 VAC to 126 VAC for 115V type and 207 VAS to 253 VAC for 230V type.
Dielectric Strength: The dielectric strength of these AC blowers is 1 min. at 1,500VAC, 50/60Hz.
Insulation Resistance: Our AC blowers have an insulation resistance of 10M Ω min. @500 VDC.
Life Expectancy: The life expectancy of our AC blowers with ball bearing is 60,000 hours at 60℃, and for ones with sleeve bearing is 20,000 hours at 45℃.
There are many beneficial features of AC blower fans, and we offer added features to make them better. Here are some of benefits of these fans:
These high-performance fans with no noise come with low, medium, and high speed AC blowers.
The fans are dust proof and water proof and come with serial blowers for increased airflow in high static pressure enclosures.
We also offer these fans in various customization options such as 3rd wire signal rotation and detection and signal frequency generator as well as thermistor temperature control.
Our fans have an IP56 or Ingress Protection 56 rating.
All our AC blower fans have voltages between 115 and 230 V.
They have a good energy efficiency and hydraulic efficiency.
They are designed to be durable and can resist corrosion and harsh environments.
Our fans have temperature control features and can also restrict the motor from overloading.
They are mostly lightweight, easy to use, and low on maintenance.
They are especially useful in moving low volumes of air with a huge force.
Applications of AC Blower Fans
AC blowers are suitable for high air pressure or constant speed applications. They find applications in the following areas:
Manufacturing units
Computers and network servers
Telecommunication devices
We are a known and reliable AC blower fans manufacturer, and assure you the best quality and service. If you are looking for AC blowers for your home or industrial applications, go through the features and specifications of AC fan models. In case of any specific or technical queries, you can reach us on phone or email.